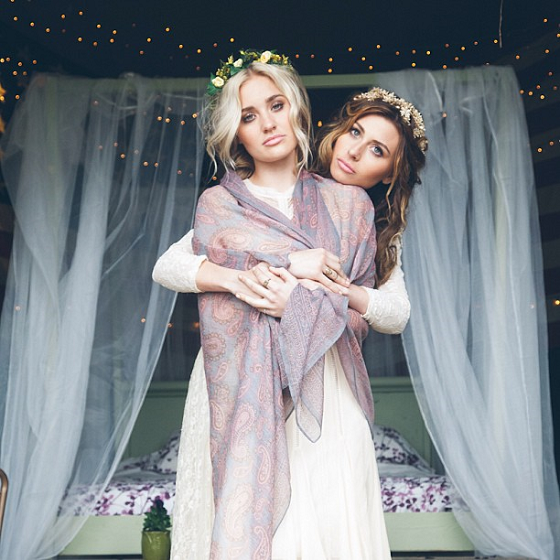 It's been way too long since we've heard from Aly & AJ, and they're not quite back yet, but they ARE teasing their comeback with Hothouse under their new moniker 78violet!
We haven't heard much from the duo after they departed from Hollywood Records, aside from a few leaked songs and Belong Here from Hellcats. Untill recently, the two sisters have been focusing on their individual acting careers. So, when they released promo pictures from their video shoot in January, I literally screamed… and people stared.
The girls looked absolutely stunning in the pictures, like in the one seen above, and the song's teaser that followed only intensified my excitement. In the teaser the girls sing acapella, while moving some doll thing (I know they have a name, but I just don't know what it is), and they sound AMAZING. They have the kind of chemistry, harmonizing and timing that only sisters have.
If the teaser is anything to go by, we'll be receiving an album full of acoustic "Potential Breakup Song"s, and I can't wait. We Violetbuds are ecstatic they're finally returning to the music scene. Hothouse will be released on the 8th of July!